Welcome to Township Bagel Cafe
Now Accepting Orders through DoorDash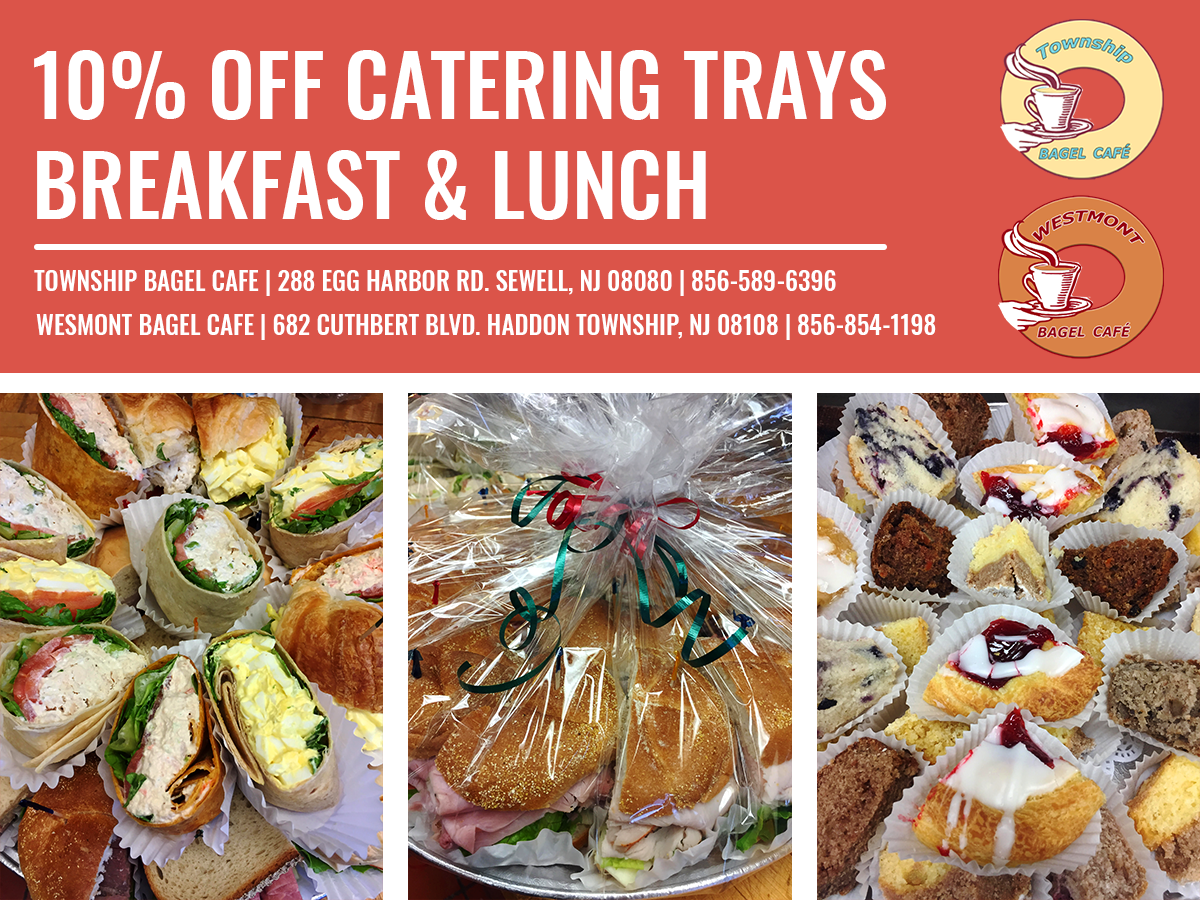 Washington Township's only Bagel Cafe place where the food is made fresh daily.  Managed and operated by Pasquale Leuzzi, Jr., we are proud to serve our bagels which are boiled and baked fresh daily.
The same family tradition that has made Westmont Bagel a success for over 20 years, now is bringing their family atmosphere and homestyle flavor to Washington Township.  One taste will have you coming back for more.
Adress: 
Harbour Place Shopping Center
288 Egg Harbor Road
Sewell, NJ 08080
(856) 589-6396
*We are not affiliated with Township Hot Bagel
Enter you email or Fax number to receive a list of our weekly specials!